The tuning workshop & MUSICORA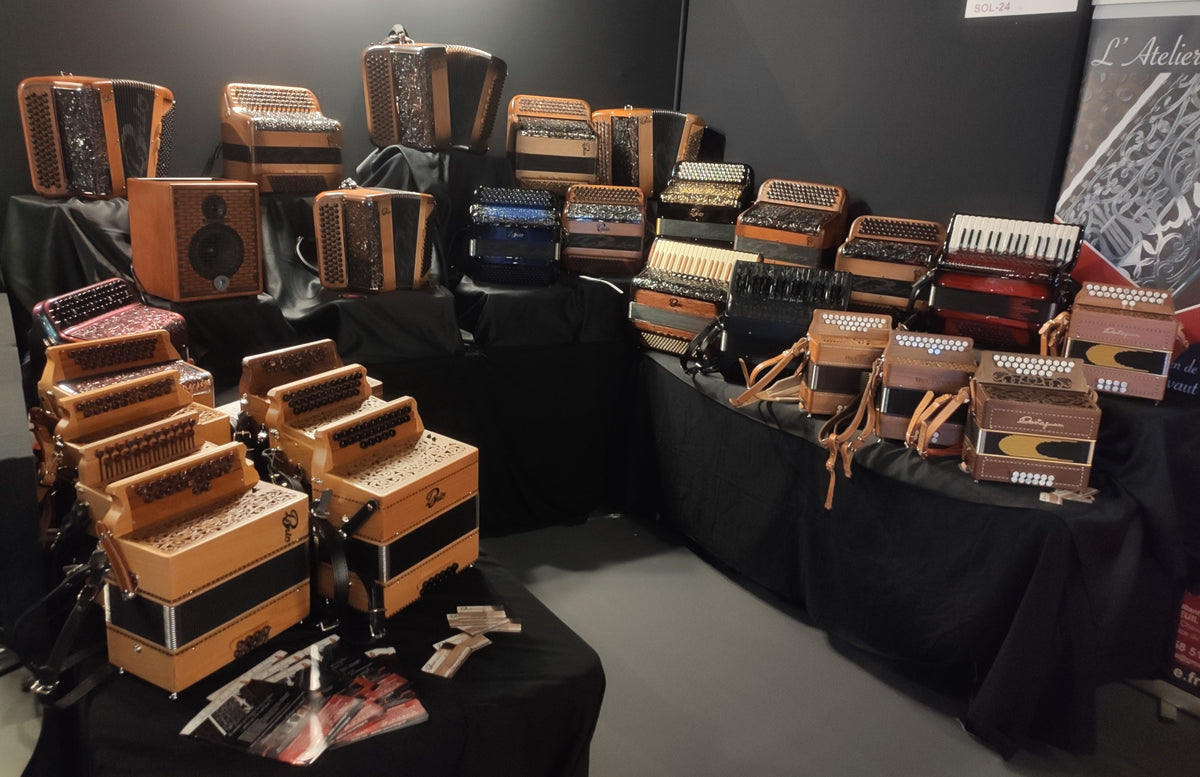 The TUNING WORKSHOP "Le Brio Parisien & Le Brio Picard" , will be present at the next
 

edition of MUSICORA on May 26, 27 and 28, 2023 at La SEINE MUSICALE

 

for the big meeting of music and musicians.

Musicora , the meeting place for music and musicians, will offer you a rich program of encounters, concerts, conferences and workshops. Themes such as artistic and cultural education will be specially declined around different events.
A unique event in France for all music lovers and the only general public fair dedicated to instrumental practice, to music for all, for all audiences and all ages...

The ACCORDINA Marcel Dreux present at the show... Come quickly to try it and appreciate it at the tuning workshop.
Come and discover or rediscover the high-end chromatic and diatonic BELTUNA accordions , CASTAGNARI accordions... manufactures whose reputation is well established.

The "LeBrio" accordion, 10 years already!! David, creator of the "LeBrio" accordions invites you to discover a wide range of chromatic and diatonic models. Top-of-the-range handcrafted quality for traditional and solid wood accordions, which you can discover, hear and appreciate exclusively at the "Le Brio Picard" & "Le Brio Parisien" workshops. Designed for playing comfort and a touch worthy of the greatest, Quality, Simplicity and Natural Aesthetics,

Come and discover "Le Brio 3D", the Digital and Acoustic accordion par excellence :
the accordion of your dreams, with multiple configurations with 3 or 4 voices, which will adapt to your tastes, your style and various projects. It adapts and evolves perfectly to the needs and desires of the beginner, passionate or professional musician... The real acoustic sounds of the accordion, or rather accordions and other acoustic instruments, are now part of the "Brio3D". You can find the exceptional sounds of the "LeBrio" models but also many other sounds of accordions, musette, 2 American voices, bandoneon, bassoon, double bassoon, flute... Not to mention the possibility of linking the acoustics of your accordion with digital... Diversity, The plural accordion and more...

Meet the actors of this day, musicians and accordion lovers, professionals and amateurs, for these 3 days rich in sharing, encounters and music.
Here are some pictures of the previous event to discover...
See you soon and good music to all. Thank you also for your loyalty and trust...
|
Posted on October 11 2023